App for holiday rentals
OPTIMA-WOW
Holiday Rentals were Never so EASY TO MANAGE Thanks to OUR NEW APP!
(and the APP is branded with YOUR logo, colours and content)
The Optima-WOW holiday rentals app helps you as an Agency to comply with the new tourism law and reduces the work associated with guiding holiday makers.

Your clients will have all information they need about the property as well as tourist information about the area in the palm of their hand. They can read instructions on how to use appliances, WIFI code, community rules etc. and view information about restaurants, excursions, transportation and activities + book directly! As an Agency you can negotiate commissions with different tour companies and agree on discounts at restaurants for your clients.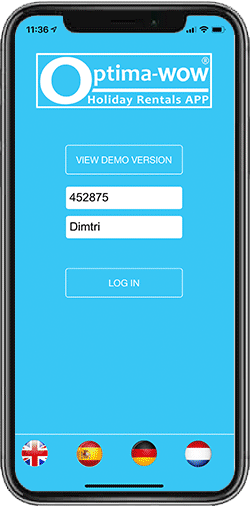 Your clients will be able to rebook the rental property instantly using the APP, generating additional income for you without the hassle of getting involved in the booking process.

Reduce the amount of calls from your clients since they will find everything they need to know on their mobile phone - just one click away - day and night!

Guests can check-in from the application (with automatic reporting to authorities), access maps to find the property and report a problem via Speech recognition in all major languages (auto-translated for you).
Push notifications can be sent to guests, about local events, changes in opening times - OR simple to remind them to re-book for next year.
INCREASE BOOKINGS
Thanks to the re-booking option, your guests can reserve the same property for their next visit with a single click.
CUSTOMER FOCUS
Keep the satisfaction of your customers at the highest level highest levelthanks to all the information they will find in the APP 24/7, while reducing the Agency's work big time!
CHECK-IN SYSTEM
Thanks to Optima-WOW, guests can check-in from the APP without having to go through your office .Guests enter their basic information and digitally sign.
MULTILINGUAL
The world's main languages are supported by the app making it a true companion for all your guests. It even boosts a Speech recognition to report problems in their own language which are auto-translated so the agency can act upon them easily.
IMAGES & VIDEOS
How-to guides are better understood, activities and places of interest better visualised, and all together improves the guests satisfaction and increases the use of the app, saving the agency lots of work .
EASY-TO-USE
Being such an intuitive tool, guests tend to use the app in most occasions, greatly eliminating contacting the agency for anything during their stay. Multilingual and text recognition features are highly valued by guests, as are the interactivity of the bookings and reporting tool.
- Speech recognition
- Connects to your booking system for rebooking & updates
- Customer feedbacks forms
- Guests self-check-in & mandatory registration of passports
- Push notifications
- Complementary Maintenance App for Work Orders (internal or external maintenance staff)
- Earn money on in-app bookings
- Rebook the property
- Contact the agency via various ways including calling, chat, etc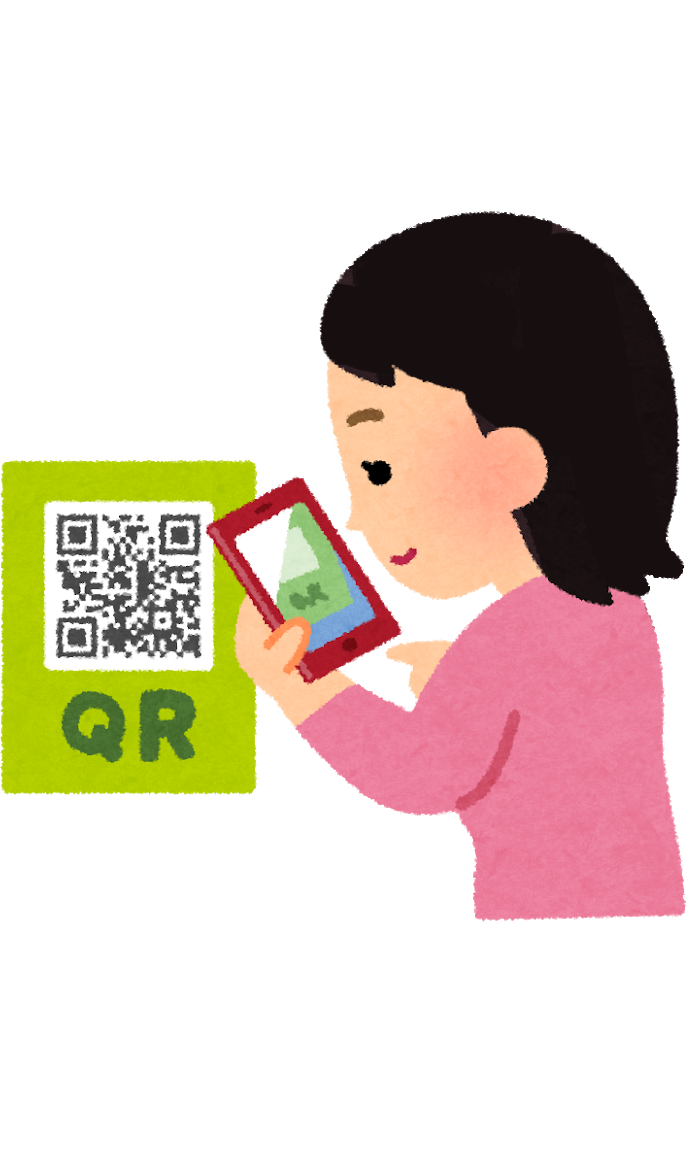 - Property location on Google map
- Guides on How-to-use household appliances and anything particular to the property & area
- WIFI code & calling emergency numbers made easy
- Check-in & check-out procedure: do-it-yourself registration: prepare for arrival and notify departure
- Book recommended restaurants, events, transport, create favourites etc. straight from the app
- Report problems with voice recognition in many available languages: an instant (and translated) report will reach the agency converted in a Work Order with follow-up to the guests
DISCOVER OUR NEW APP & REDUCE YOUR WORKLOAD THIS SEASON...
ALL WHILE MAKING YOUR GUESTS EVEN HAPPIER!